Bill McCabe Tree Service Llc. leading the industry for over 30 years! We are fully licensed and insured tree service specialists. Family-owned and operated, we care about the service we provide for you. We go the extra mile for complete satisfaction! Perfectionists, we are dedicated to providing our clients with impeccable tree trimming, tree fertilization, stump removal, snow removal, storm damage clean-up, and other tree care services.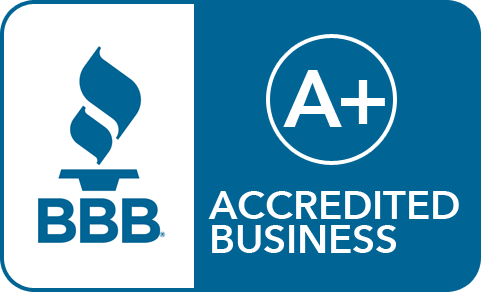 We offer a variety of tree services to suit your tree maintenance needs. St. Louis MO residents and business owners have counted on us to care for their trees and keep their properties safe. From the initial estimate to planning service, to hauling debris away, we cover every aspect of tree service so you don't have to worry.
---

Tree Removal
If a tree is unwanted, dying, or potentially dangerous, it's time to think about removal. At Bill Mccabe's Tree Service, we have the proper equipment and the expertise to remove your unwanted tree with ease. We practice the highest safety standards to keep your property safe and we are fully insured for your protection. After your tree removal is complete we include a pristine clean up of all debris.

Stump Removal
People have tree stumps removed for many reasons. They can be homes for pests and insects. Tree stumps are hard on your lawnmower and may be aesthetically unpleasant. We have the best equipment to take the job head-on and grind away unwanted stumps.

Tree Trimming / Tree Pruning
Tree trimming is necessary to maintain the health and safety of your trees on your property. Our tree trimming service keeps your trees looking clean and beautiful. From branch trimming, pruning, crown reduction, or natural shaping, we take excellent care of your trees and include a thorough clean-up of your property afterward.
---

Tree Fertilization
Fertilization and Deep Root Fertilization are essential for providing the necessary nutrients for the health of your trees. We recommend fertilization in the fall, winter, or spring. Fertilizing promotes healthy functions, such as disease resistance and root development.

Snow Removal
Snow removal, pre-salt, and after-salt are part of our winter service. We provide residential and commercial snow removal services. Quickly clear unwanted snow from your driveway, parking lot, and walkways.
Senior Discounts
Ask About Our Senior Discounts!
We Serve The Greater St. Louis MO Area Including...
Affton, Arnold, Ballwin, Barnhart, Brentwood, Bridgeton, Byrnes, Byrnes Mill, Champ, Chesterfield, Clarkson Valley, Clayton, Country Club Hills, Country Life Acres, Crestwood, Creve Coeur, Dellwood Des Peres, Edmundson, Ellisville, Eureka, Fenton, Frontenac, Glencoe, Glendale, Grantwood Village, Green Park, Greendale, Hanley Hills, Hazelwood, High Ridge, Hillsdale, House Springs, Huntleigh, Kirkwood, Ladue, Lakeshire, Lemay, Mackenzie, Manchester, Maplewood, Maryland Heights, Mehlville, Murphy, Oakland, Olivette, Overland, Pacific, Pine Lawn, Richmond Heights, Rock Hill, St. Ann, St. John, Shrewsbury, Sunset Hills, Sycamore Hills, Town & Country, Twin Oaks, University City, Valley Park, Vinita Park, Vinita Terrace, Warson Woods, Webster Groves, Wellston, Westwood, Wilbur Park, Wildwood, Winchester, Woodson Terrace, and more!